USA made deluxe 2019 OCP camouflage daily academic planner. 8 1/4" x 10 5/8" glossy planner personal journal. Full color time manager. Super heavy weight 80 lb chipboard front & back covers. Weekly and monthly views. One to four color photo quality image processing great for vivid artwork with fine lines. Cover is coated with a clear gloss and mounted to heavy chipboard for extra durability. 14 month calendar (Jan 2019 through Feb 2020) Includes both monthly and weekly calendar views printed in blue and gray on 60 lb white offset. Reference pages include four years at a glance, plans and goals, advanced planning, important events, web site password log, contacts, notes, metric table and conversion chart, and time zone/area code map. Wire bound on left side in black, pewter or white. Production time 10-15 work days after final art proof approval. Packaged shrink wrapped 5 planners per bundle.
OCP CAMOUFLAGE FRONT COVER ARNG EXAMPLES: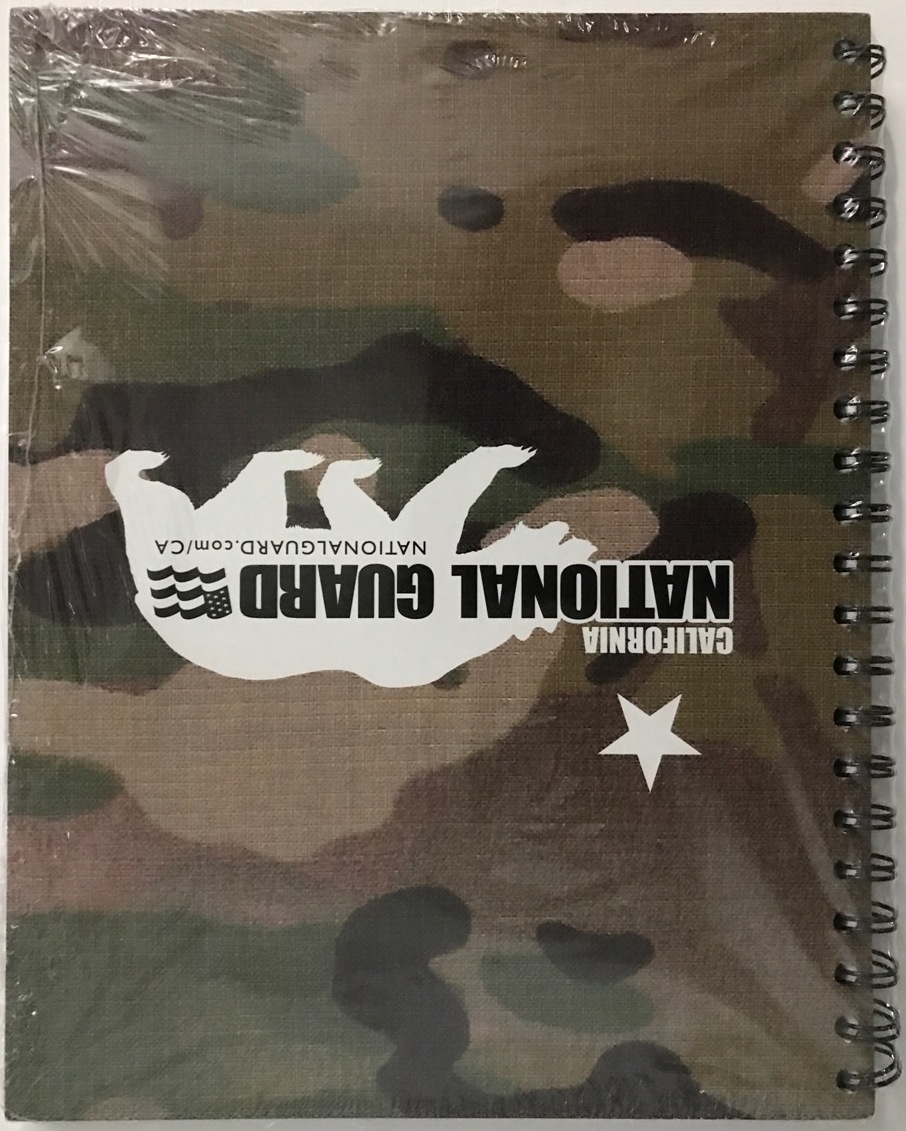 WEEK AT A GLANCE PAGES & NOTES PAGES

MONTH AT A GLANCE PAGES

NEW FULL COLOR PERIODIC TABLE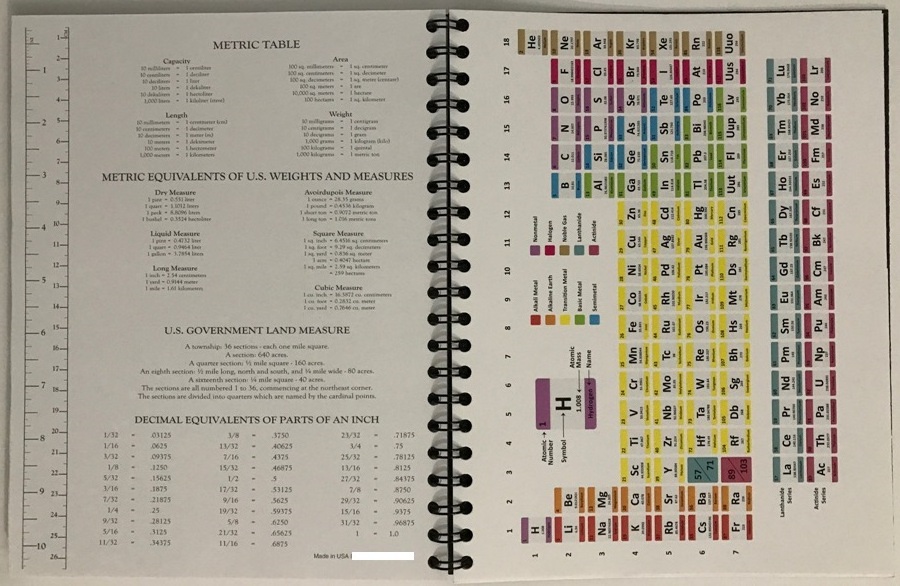 Free new ARNG logo set up. Free full color decoration. Free shipping to all points inside the USA mainland.
60 pieces minimum $17.50 each / 110 pieces $16.50 each / 225 pieces $15.45 each / 344 pieces or more $14.50 each.

PHONE 818-895-8900